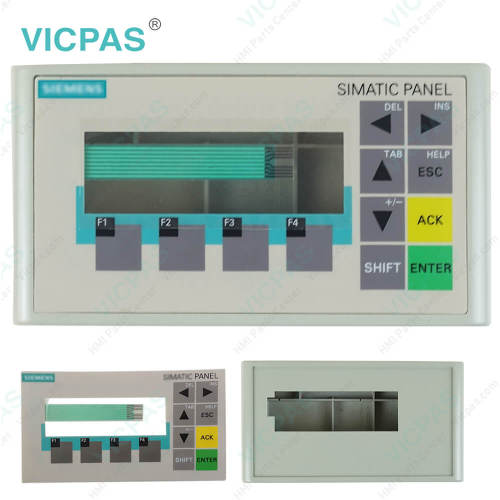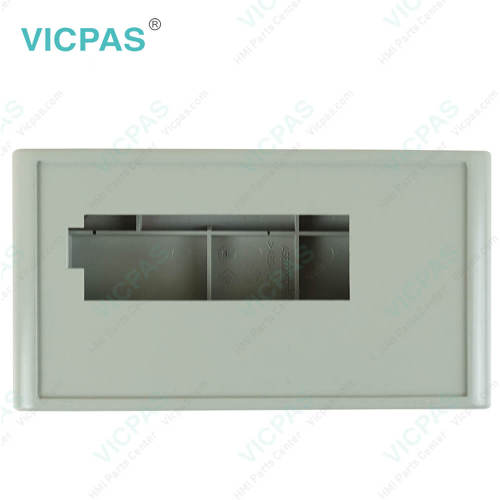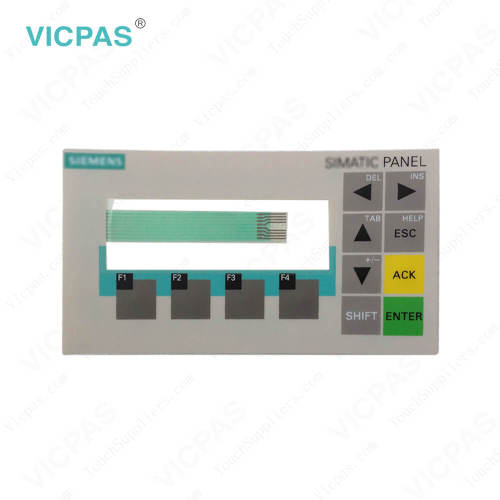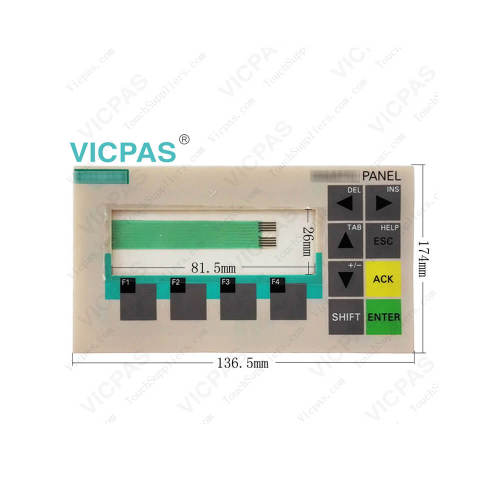 6AV6640-0BA11-0AX0 Siemens OP73 MICRO Membrane Keypad
Modell

6AV6 640-0BA11-0AX0
Eigentum
Brand

Siemens Simatic OP73
Warranty

180 days warranty
Models

6AV6640-0BA11-0AX0
Keypad Button Material

Metal
Product Line

Siemens Operator Panel
Supplier

Membrane Keypad and Plastic Case Cover
Darstellung
---

6AV6640-0BA11-0AX0 Siemens OP73 MICRO membrane keypad switch and plastic case cover repair Replacement
Order each part separately is available

This 6AV6640-0BA11-0AX0 Siemens OP73 MICRO Membrane Keypad is brand news and support 180 days VICPAS warrantys. It has 8 system keys and 4 freely configurable function keys, which inculde numeric and alphanumeric input using cursor control keys. The operator with High-contrast display for good readability and Large keys for high operational safety. Simple handling and configuring and Fast configuring and start-up: Service-friendly thanks to maintenance-free design (no battery) and long service life of the backlighting
The Siemens OP 73MICRO graphics library is available complete with ready-to-use display objects. It can be used worldwide: Up to 5 languages are selectable online, 32 languages can be configured (including Asiatic and Cyrillic character sets). Simatic OP73 communication with the controller takes place via the integrated interface (point-to-point) by via MPI or PROFIBUS DP cable.
The OP73 6AV6640-0BA11-0AX0 Configuring withc SIMATICWinCC flexible Micro, Compact, Standard or Advanced engineering software Version 2004 SP1 and higher plus HSP is used for configuration. And the OP 73micro can be connected to all SIMATIC S7-200 CPUs using the standard MPI bus cables or PROFIBUS DP cables (integration into networks possible).
Specifications:
The table below describes the parameters of the 6AV6640-0BA11-0AX0 Siemens OP73 MICRO Membrane keyboard keypad.
| | |
| --- | --- |
| Part Number : | 6AV6640-0BA11-0AX0 |
| Product Line: | Siemens Simatic OP73 Micro |
| Product's Size: | 3 inches |
| Warranty: | 180 Days Warranty |
| Material: | Polyester or Polycarbonate |
| | |
| --- | --- |
| Rated Voltage: | DC 5V 1mA |
| Operating Temp.: | -10℃~+80℃ |
| Storage Temp.: | -20℃~+70℃ |
| Conductive Trace: | Silver or Copper |
| Life Cycle: | 5 Million Cycles(up to) |
Related Siemens OP73 Part No. :
Siemens OP73 Micro PDF Download:
FAQ:
Question: How to Backup and restore a program on 6AV6640-0BA11-0AX0 Siemens OP73 MICRO Operator Panel?
Answer: At first must connect to the Simatic OP73 6AV6640-0BA11-0AX0 panels directly. Then follow the instructions of Siemens technical support:Siemens Simatic OP73 Backup
Question: What software does 6AV6640-0BA11-0AX0 Siemens OP73 MICRO operator panels use?
Answer: It is SIMATIC WinCC Flexible software, that is an integrated family of tools for configuring the SIMATIC OP73 6AV6640-0BA11-0AX0 operator units. The uniformity of configuration software reduces training, maintenance and updating requirements . More details download the PDF Siemens Software WinCC-flexible 2008
Question: How can you transfer a program project serially to 6AV6640-0BA11-0AX0 Siemens OP73 MICRO operator panel?
Answer: First download the siematic op73 Operating Instructions manual
And then What transfer options are available in the various Siemens operator panels?
There you also find a list with cables to use.
Finally, You can transfer op73 new project with step7.
Step 7 opens Wincc flexible (if option intergrate in Step 7 is selected in Wincc) and then you can transfer with Wincc Flex.
Question: What is the 6AV6640-0BA11-0AX0 Siemens OP73 MICRO price of membrane keypad switch?
Answer: Submit a fast quote, send VICPAS an email for best price.